About
"I enjoy transforming a space, witnessing the before and after, and knowing that I helped enrich my clients' love of their home," says interior designer Linda Heck.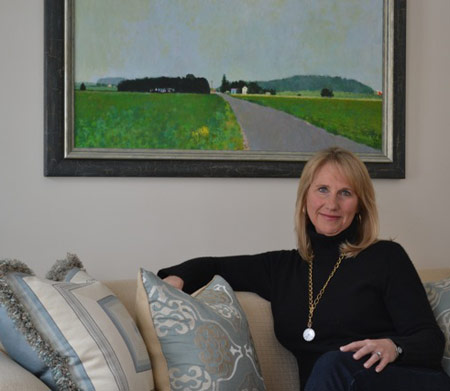 Practical knowledge and extraordinary attention to detail are the foundation of Linda's work. Her classical training and 25 years of experience – working on both the manufacturing and buy side of the industry-inform her choices every day.
Collaboration and thoughtful interpretation are the heart of Linda's work. "I am a good listener," she explains, "and understanding my client's lifestyle and preferences is essential. There is always more than one solution…I always like to offer several ideas, the expected and than the un expected. The client wants to be inspired! Maybe a different layout, or a color scheme they hadn't considered, or swapping out pieces of furniture from other rooms in the house. Decorating should be a really fun and enjoyable experience."
Projects vary. The scope may be large or small, the process may be shared or turnkey, and the contents may be humble or high-end. But with Linda's expertise and quality execution, the process is seamless and the result is always a timeless, stylish, inviting space that reflects the homeowner's personality and lifestyle.
25 years Experience as an Interior Design Professional
Susan Kroeger, LTD.
Rozmallin Showroom (Summerhill/Cowtan & Tout)
JM Lynne/Adam James Showroom
CAS Office Interiors
Interior Design Degree, University of Wisconsin – Madison
Linda resides in Glencoe, Il with her husband and 2 children.